CURRENT IRISH VEG AVAILABLE:
Cabbage (Green/Red/White), Chard, Leeks, Lettuce, Mushrooms, Parsnips, Potatoes, Salad Leaf, Scallions, Spinach, Swede
WHAT'S ON THIS MONTH:
Harvesting New Season Lettuce, Scallions, Spinach
Planting Kale, Leeks and Onions into field
Planting Summer Salads into tunnels (Courgettes, Chard, Celery, Cucumbers, Lettuce, Salad Leaf, Scallions, Spinach, Tomatoes)
Continue planting seedlings
VEGETABLE OF THE MONTH: LETTUCE & LEAFY GREENS
Planted into tunnel: Late March/Early April
Harvested/Ready to Eat: Mid May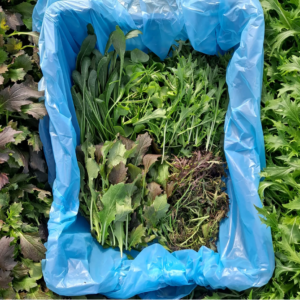 HEALTH BENEFITS:
Lettuce and leafy greens are the perfect base for any salad, great addition to sandwiches, wraps, rice dishes, and an easy way to pack some greens into smoothies.  Both Lettuce and leafy greens are great for any diet – as they are rich in vitamins, assist in hydrating the body, low in calories and do not contain any cholesterol.
FUN FACT:  ''HEADS'' of Lettuce get their name from their round shape.
RECIPE OF THE MONTH:  ORGANIC GREEN SMOOTHIE (2 Servings)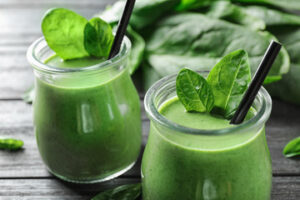 Ingredients:
2 Cups (60g) of Spinach
475ml of Water
1 cup (165g) Mango
1 cup (210g) Pineapple
2 Bananas
Instructions:
Add Spinach and Water to blender. Blend together until leafy bits are gone.
Add mango, pineapple and bananas and blend again until smooth.
Enjoy your refreshing smoothie immediately or refrigerate for later!vv